Kodak i3400 Scanner Drivers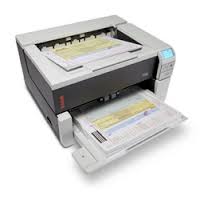 Full Software Driver
Installing the scanner drivers from the link on the bottom of this page will install the latest SVT (Scanner Validation Tool), TWAIN Data Source, the latest ISIS Driver and the latest WIA/STI drivers for the i3000 Series Scanners.
NOTE: When Installing i3000 Series Scanner:
Do not connect or power on the scanner to the host PC until the Driver has been installed.
Do not uninstall the previous Versions of this Device Driver installation, as this will update the current installation.
Shutdown all applications, as the PC may require a reboot to finalize the installation. This will ensure Microsoft's plug and play technology will properly recognize the Scanner.
User guides are not installed with the update download only the full CD download. Please see the user guide section of this web site for the latest version. The Smart Touch application is not part of the update download, only the full CD download. To download just the Smart Touch Application, click on the "View All Drivers & Downloads" button at the top of page.
Software Driver Versions CD 3.19
Kodak i3400 Scanner Driver for Windows Full DVD

Latest WIA/STI drivers
Latest ISIS driver
Scanner Validation Tool
TWAIN Data source
File Name: DVD_WINDOWS_ISO_i3000_v3.19.iso
Download
File Size: 401.03MB