KODAK ESP 3250 Firmware-Update
KODAK ESP 3250 All-in-One Printer Firmware – WINDOWS Operating Systems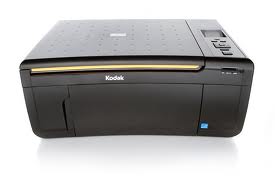 This version of firmware optimizes your printer settings for improved printing, scanning, and copying performance.
System Requirements
Operating System Compatibility : WINDOWS 8, WINDOWS 7, WINDOWS VISTA, WINDOWS XP
Processor Speed : PENTIUM II, 233 MHz
Memory : 128 MB minimum
Hard Disk Space : 10 megabytes
Language Support : French, Dutch, Italian, German, Spanish, Portuguese, English
Release details:
Version: 7.4
Release Date: 2010-12-26
File Name: FirmwareFlashLauncher.exe
File Size: 36Kb
Download
Installation Instructions
CAUTION: Do not turn off your printer or your computer during this upgrade. The upgrade is complete when "Update complete! You may now use your Kodak Printer." appears on your computer.
Verify that the KODAK All-in-One Printer Home Center Software is installed and can communicate with your printer.
Download the firmware file to your computer.
Double-click the *.exe file, then follow the on-screen instructions to upgrade the firmware. Wait for "Update complete! You may now use your Kodak Printer." to appear on your computer.
Click OK to complete the firmware installation.